Our normal delivery process follows the following steps:

After placing your order, you'll receive a confirmation email from City Cows. We will normally dispatch your item(s) within 3-5 days. We use our trusted delivery partner, DPD, to deliver your items. DPD will contact you with a one hour delivery window by either SMS or email.

If the time isn't convenient with you, you can instruct the DPD courier to change the delivery date, leave the item with a neighbour, a safe space on your property or at a convenient DPD collection point. Unless otherwise stated in the item description, you'll receive your items within 7-10 days of placing your order. Standard UK shipping rate for most items is £4.99

We can ship to international destinations outside of the UK, but there will be an additional shipping charge. Please contact us at info@citycows.co.uk for orders outside of the UK for a shipping quote. Of course, you are welcome to view, purchase and collect items from our Chipping Norton showroom if this is more convenient for you. Contact us on 0207 099 6616 for details.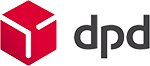 Most items will be delivered within 7 - 10 days of placing your order.
Our no quibble returns policy will give you the reassurance to order online.
Have questions? Contact our online chat for answers about our product range.
Our normal returns process follows the following steps:
City Cows has a no fuss returns policy but please be aware that our hide products will sometimes contain natural blemishes, scars or other irregularities. These are perfectly normal and are not a sign that the item is defective. You can return unused items in their original condition within 14 days of delivery for a full refund (less our costs for shipping) – no questions asked. You will be responsible for arranging and paying for delivery. We will pay return delivery costs if the return is the result of an error (such as the wrong item being dispatched). We recommend that returns are sent by recorded delivery. In order to process your return, please include the following information with the item(s): Your full name, address and order number.

Please send all returns to the following address:

City Cows
Unit 37/38 The Spinny
Elmsfield Industrial Estate
Worcester Road
Chipping Norton
OX7 5XL
We process returns on the 2nd and last Friday of each month. If you need to return an item you may contact us via email at info@citycows.co.uk or by telephone at 0207 099 6616.
Unit 37/38 The Spinny
ElmsfieldIndustrial Estate, Worcester Rd,
Chipping Norton, OX7 5XL