Posted by Nick Pole on 25th Feb 2016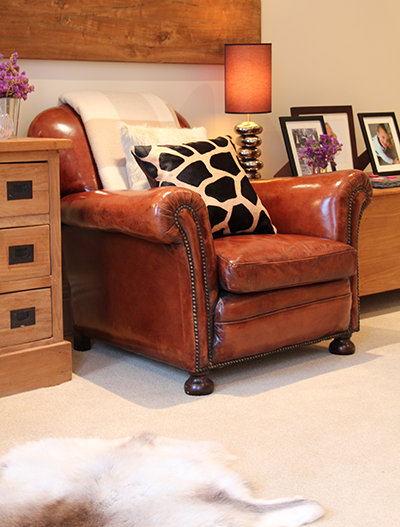 Cowhide cushions will last for years and fit into almost any decor from country casual to formal and elegant. Whether you use them as accents in the living room or to add to the luxury of a well-made bed, they can help make any home more beautiful.

Hard-Wearing Cowhide Cushions

One of the biggest benefits of cowhide is its incredible durability. Cowhide cushions are perfectly tanned for the longest-lasting wear possible in almost any conditions. They can be used to provide comfort in a busy living room as easily as they can be used to add a touch of style to a sofa in a rarely-used formal living room.

Wear and tear, spills, and everyday dirt are no match for cowhide cushions. They're easy to keep clean with little more than a damp cloth. Cowhide repels dirt better than most woven fabrics to help keep your cushions looking brand new.

Unique, Natural Style

No two cows are exactly alike, so no two cowhide cushions will look the same. Instead of purchasing mass-produced patterns and designs, you can own a distinctive cushion that reflects your personal sense of style. When you choose cowhide, you're getting a unique product that will never be duplicated.

Some cushions are made from two or more different cowhides to create an individualized patchwork effect. The combinations are unlimited and can look as quirky or as fancy as you choose. Cowhide cushions can be dyed a variety of colors, increasing the choice even more. No matter what colors or patterns make up a cushion, the natural, one-of-a-kind beauty will shine through.

Casual Decor to Formal Elegance

Since cowhide cushions are available in such a wide variety of styles, they can create beautiful accents in any room. There's no limit to the ways you can use them to decorate from places like a rustic country cottage to a home that's modern and luxurious. The selection of patterns like patches, spots, dappling, and shade variations, including a black and white striped zebra printed cushion, make them a great choice for sofas, chairs and beds anywhere.

Cowhide creates a beautiful touch in any room, but there's no need to be hands-off with these cushions. They're beautiful to look at, but they're buttery and pleasant to the touch, as well. Toss them on a bed for a cozy display, and then curl up with a soft, comfortable cushion to watch a movie or take a nap.

The high-quality cowhide can withstand years of regular use which makes them great for homes with children and pets. And the cowhide is hypoallergenic and unlikely to cause any allergic reactions like itching or watery eyes that some fabrics and other natural substances can cause.

Home Decor Investment

Whether you choose a cowhide cushion in black and white, neutral colors, or a bright, dyed hue, you're getting a quality, natural product that gives you the most value for your decorating dollars. Instead of fabrics that snag, fray, stain or lose their shape, cowhide stands up to almost any kind of use and stays looking new with minimal upkeep. You'll spend less time cleaning, and you'll save money by not having replace your cushions after a little wear and tear.

Don't sacrifice quality, beauty and durability by choosing a cheaper, fabricated alternative. Instead, purchase one of our unique, natural cowhide cushions that will help make your home beautiful for years to come.