Posted by The City Cows Team on 4th Jun 2018
Beni Ourain Rugs: Natural Flair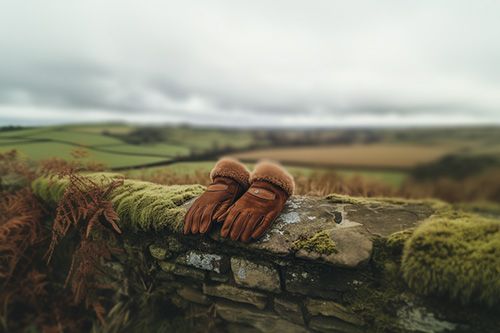 Do you want to put your money toward a floor rug that will be a long-term investment? If so, then you should look at Moroccan Berber rugs as an option. If you want to liven up your living space with a taste of the lovely Atlas Mountains, then nothing could be better than a classic Beni Ourain rug. These rugs have everything you could possibly need for a comfortable and attractive living room. They have tribal charms and an exotic appearance, but are also naturally understated. They have a soft thick texture that is comfortable underfoot.

Many rugs available in today's market can be lacklustre in style and appearance. If you are tired of the same old boring mass-produced designs, then a Beni Ourain rug may be able to transform your home in the best possible way. Each one is handwoven by a member of the Beni Ourain tribes, making their unique charm even more appealing.
What makes these rugs so distinctive and intriguing?
They boast tribal forms and shapes that are representative of different things ranging from fertility and sexuality to protection from evil and the natural world. If you like sharp angles and shapes, then you will find a Beni Ourain rug to be a great option. Beni Ourain rugs are also a great choice for people who favour neutral colours. If you're the type of person who loves an interior design approach that is subtle and tasteful, then Moroccan Berber rugs could be an ideal option. You'll never see a handwoven Berber rug that has garish and tacky colors. You'll never see a Berber rug that's anything other than elegant and refined in vibe. People who love off-white are sure to fall for them quickly.

Since Beni Ourain rugs have styles that are rather minimal, they work wonderfully in all kinds of homes. If you've decorated your home in a contemporary style, then Beni Ourain rugs should be able to blend in easily. It's not hard to integrate these North African floor coverings into homes as they are interior design components that are elegant and simple. Although they're magnificent visually, they don't steal the show in any way. They can work perfectly in all types of spaces.

Berber rugs are naturally strong and durable due to the natural lanolin found in the sheep wool. That's why they're a good staple for a busy household, even with small children and pets. Thinking about going through the process of purchasing a large area rug for your home again may be a daunting experience but a Beni Ourain rug is guaranteed to be a winner, that's not only attractive but will last for many years.