Posted by The City Cows Team on 30th Aug 2020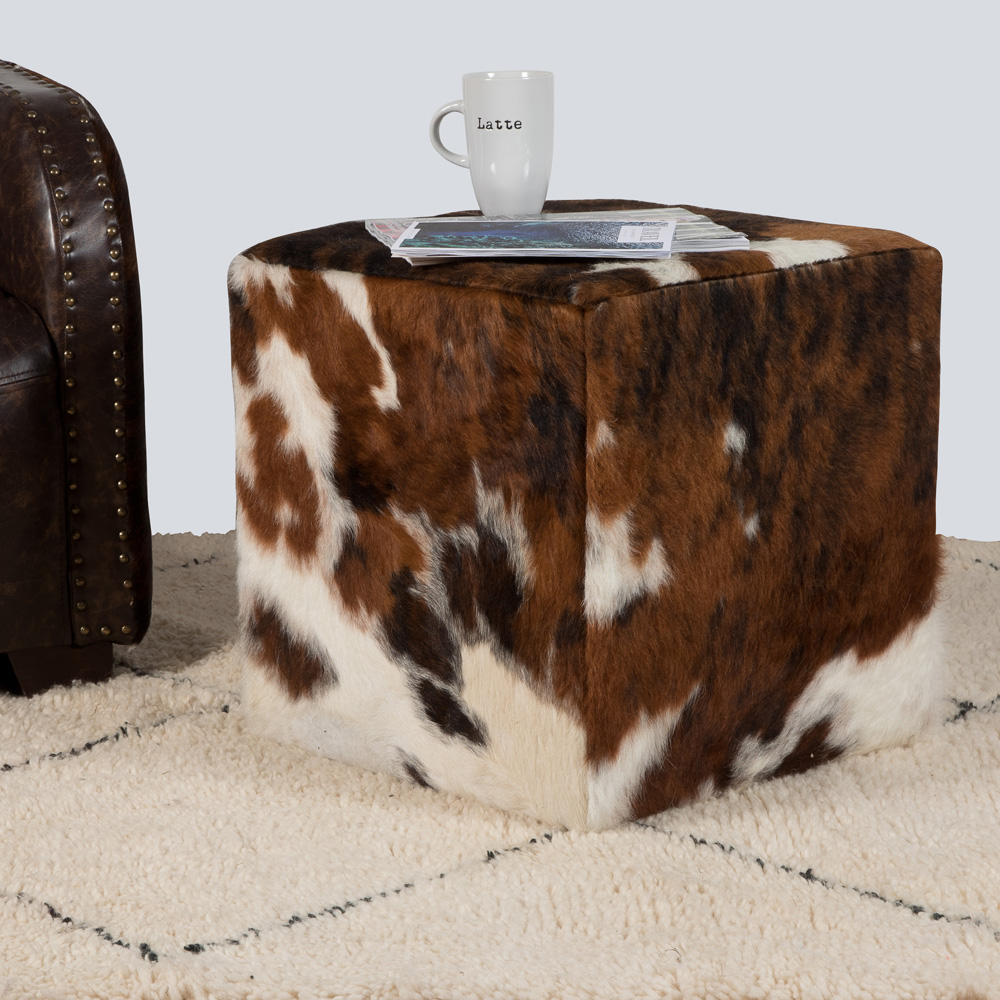 Although the cowhide rug is a highly popular option among numerous shoppers, it is not the only way to add this beautifully textured natural material to your home. You also have the option of a broad range of cowhide furniture pieces to add style, texture and depth to any room in your home. Because cowhide is so versatile, it works in all kinds of settings, from modern houses to traditional cottages.The sumptuous and luxurious look and feel of genuine cow skin has little competition, so make any area a decorative masterpiece with these terrific choices:
The Sophisticated Comfort of Club Chairs
The club chair is one of the most comfortable and stylish options you could choose, whether your idea is to redecorate your living room, add extra seating in your bedroom, or bring a special touch to your family room or home office. With cowhide club chairs, the possibilities are limitless. City Cows offers one-of-a-kind, Hurlingham armchairs made from the finest cowhide available. Choose from a variety of colours and patterns and transform any room in your home with one of these unique, timeless pieces.
Give any Room a Facelift with Bar Stools
Almost everyone would agree that cowhide barstools work in multiple areas of your home. Very few items can boast the impact that barstools have in any area they are placed. They instantly infuse style and class to your existing decor, regardless of how they are used. Place them around a traditional home bar, or use them as extra seating in a family room or study. They are also great as extra seating at the kitchen counter, or as a standalone chair in a hallway. Choose from small or large bar stools in traditional or backless style, or mix-and-match to create a unique look. Purchase them in sets or singly, and give any room a facelift.
Update Your Dining Room with Stylish Cowhide Chairs
The possibilities are endless when you trade in old, everyday dining room seating for fashionable and luxurious cowhide dining chairs. Supple, stylish and hardwearing, cowhide is an excellent choice if your dining room needs a new look, but you don't want to break the bank. Our line of high quality cow skin dining chairs are unique and attractive, and no two are exactly alike. Choose from a vast array of patterns and colours, and enjoy being the envy of your friends and family every time you sit down to dinner.
Make any Home Trendy and Unique with Cowhide Cubes
Cowhide cubes are a simple item that packs a big punch with regard to decorating. The choices are virtually limitless, and you can select from light or dark colours, brindle designs, are multicolored patterns. Place a cube in front of an easy chair, in a child's room, or at the foot of your bed. You may also decide to simply use them as accent pieces at either end of a couch, or in a corner as a stand for pictures or knick knacks. Almost anything you can imagine, you can do with a cowhide cube–it truly is that versatile. Order more than one and let your imagination run wild.
Each cowhide item we sell is handcrafted in the UK and we use only top-quality cow skins to create these charming, timeless pieces. Whether you are looking for a few smaller pieces to add a special touch to a room or are planning an entire redecorating project, we have you covered.